Since the first text message was sent in 1992, messaging as a method of communication has exploded in popularity. Free unlimited texting was incorporated into the majority of mobile operator packages in the 2000s, and by 2008 the number of texts being sent in a month passed the number of phone calls in the United States. For many years, messaging represented a steady revenue source for mobile operators.
The situation today is quite different. While messaging apps continue to dominate consumer usage, and the service remains a vital one, operator revenue globally has fallen victim to the over-the-top (OTT) digital revolution. OTT messaging services and social media applications have seriously disintermediated the operator's place in the value chain in certain countries as consumers have left operator voice and text services to spend more and more time in OTT messaging applications. According to Juniper Research, this disintermediation cost operators $104 billion last year alone, which is approximately 12 percent of their service revenues.
The communities these applications have developed and grown have enabled them to evolve in ways that have not been seen before. China's WeChat is arguably the most powerful success story. What started as a messaging service has since developed into an enormous commerce-oriented community that is turning China into a cash-free society and have arguably created a new and their own operating system.
But there are some grumblings. Despite the incentive to do everything inside the OTT app — from communication to commerce — the OTT messaging landscape remains limited when it comes to interoperability. However far ahead these are in terms of engagement with more than 4 billion users using applications such as WhatsApp, WeChat, LINE, Facebook Messenger and others, each app remains a walled garden. To receive messages and offers, users must have specific messaging applications installed and activated, and they need to know which apps are being used by their friends and other contacts.
Choosing operator cooperation
This limitation presents an excellent opportunity for the operator community to claw back some market share and new incremental revenue; however, it will require a new approach that harnesses the underlying benefits of Rich Communications Services (RCS) and leverages cross-carrier interoperability messaging in a marketplace model. The combination of RCS and operator cooperation will give operators the ability to deliver an advanced messaging experience to their subscribers in a way that eliminates the need for OTT services.
This already has begun to take shape with the leading operators in Japan where a partnership was formed to launch an RCS-driven advanced messaging experience to their subscribers. These operators are changing the messaging game by taking on the OTTs in a way that will create new incremental revenue opportunities for each operator as well as further strengthen customer satisfaction.
The market is ripe for this to take place globally, including interoperability between countries. This is reflected in the fact that the rollout of RCS is accelerating quickly over many networks with an increasing number of network interconnections being put in place. Add in growing consumer brand engagement via mobile — 67 percent of consumers recently reported that they had used a chatbot in the last year — and the opportunity to leverage RCS to create messaging revenue and build stronger customer relationships is there for the taking if operators choose to work together.
Leveraging operator trust
The likes of WeChat, LINE and WhatsApp are all notable in their ability to continuously evolve and attract a large number of captive and engaged users. They all analyze user behavior to generate a contextual profile of each user, and then they anonymize and share this data with third-party brands for targeted offers and advertisements. This sounds good until taking into consideration recent revelations regarding the misuse of user data by some leading internet brands and how public opinion has gradually shifted negatively toward some of these companies.
This mistrust could play right into the hands of the telecom industry. The future monetization potential of messaging marketplaces relies on trust and a willingness to engage. Operators have a long-term, trusted relationship with their customers, and investment in messaging marketplaces is just the place to further extend and capitalize on this trust.
Building a messaging marketplace
So where to start? Coupling innovative, ubiquitous person-to-person (P2P) features for consumers with an application-to-person (A2P) element will allow operators to bring consumers and global brands together and drive new communication, commerce and advertising opportunities as well as customer experiences through advanced messaging.
Also, by generating and analyzing contextual intelligence around what the customer is trying to achieve, the operator can assess and act on sales opportunities or deliver customer care services as part of wider retention strategies. Then AI-driven chatbot capabilities can drive further efficiencies across digital channels, such as delivering self-care services for improved customer experience. Finally, an A2P/IP messaging marketplace can also provide the platform for operators to build infrastructure to collaborate with third parties (partners/brands) at scale, driving broader commercial opportunity outside an operator's own network or service portfolio.
The messaging ecosystem is shifting toward a messaging marketplace of commerce with A2P and chatbot capabilities, and these represent very real opportunities for operators to optimize their own customer care, marketing, sales and broader partnership strategies. Put simply, there is finally a way to make money from messaging again while also going up the stack for numerous other opportunities. In order to capitalize, however, industry cooperation is essential to drive differentiation and bring to market new tools. Operators who choose to do nothing or to go it alone run the risk of further or total disintermediation.
About the author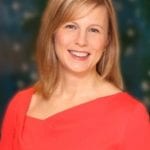 Mary Clark joined the Synchronoss team in January 2018, and serves as Chief Marketing Officer and Executive Vice President, Product. In this role, Ms. Clark is responsible for product management, marketing and communications.
Mary comes to Synchronoss from Syniverse where she served as Chief Marketing Officer as well as Senior Vice President of Roaming. During her time at Syniverse, Ms. Clark was a key player in several areas of the business: from running global financial settlement to delivering the first real-time intelligence solutions to the roaming market, to leading a successful merger with MACH. While at Syniverse she was awarded a Silver Anvil for a campaign that put Syniverse in the center of the discussion for mobile engagement for brands and enterprises.
The post Operator cooperation, new ecosystem is key to ending messaging disintermediation (Reader Forum) appeared first on RCR Wireless News.